Ministries
Winnebago - St. Augustine Indian Mission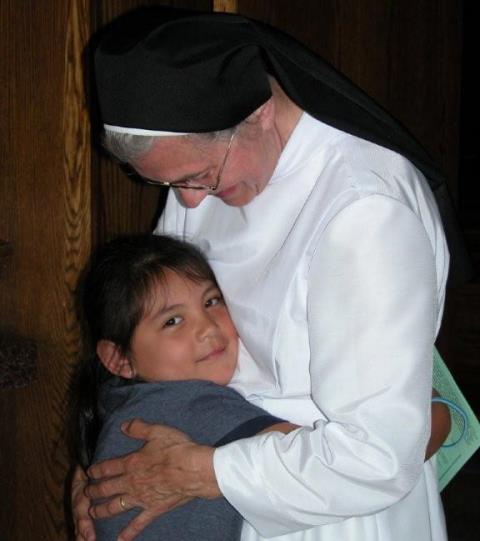 Our sisters in Winnebago, Nebraska, serve the Native American communities through education, parish ministry, and pastoral care. 
The sisters minister to the Native Americans in Thurston County at St. Augustine's Indian Mission.  Since 1975, their commitment to elementary education at the mission has influenced primarily the Omaha and Winnebago Nations.,
St. Augustine Mission holds a respected place in Northeast Nebraska for offering quality elementary education.  The school strengthens the Catholic faith community through interaction with the parents, sacramental celebration, and instruction in Catholic living.  The sisters also minister to the people by home visiting and direct guidance to help strengthen their relationship with the Lord.
For more information, contact the Missionary Benedictine Sisters at 1-402-878-2571.
---