Who We Are
Missionary Benedictine Sisters - Who are We?
Our Benedictine Spirituality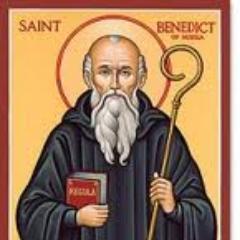 For over 1500 years the Rule of Benedict has served as a guide for ordinary men and women who want to live a full Gospel life. Benedictines prefer nothing to the love of Christ. We know God is present in everyone and in everything. Therefore, our lives are characterized by deep reverence and praise for all of creation. Living humbly before the greatness of God enlivens us and draws us to peacefulness and joy. Communion with God comes through all aspects of our lives:
Our community prayer, the Liturgy of the Hours, and the Eucharist, is the life-giving source of energy and charity.

In our community life and ministry we serve God. Through hospitality we welcome Christ in everyone, especially the sick, the stranger and the underserved.

Through our vows we surrender to Christ.

In Obedience we listen to God and respond with courage.

Conversatio commits us to trust in the faithfulness of God and respond with daily commitment to live in this love in the simple life.

Stability calls us to stand in trust of God's presence and power in ourselves and all life's circumstances.
Missionary Benedictine Sisters Charism
 Live the Gospel, rooted in the Rule of St. Benedict, and to proclaim the Kingdom of God. Our founder, Fr. Andreas Amrhein, wanted to renew the idea of mission in the Benedictine tradition.
 Seek God in Community under a Rule and Superior, pray and work together, in mutual service, support and encouragement, sharing material and spiritual goods with those in need.
 Prayer life characterized by Liturgy of the Hours, lectio divina and celebration of the Eucharist in witness to the presence of the Risen Lord.
 Participate in the mission of the Church, to proclaim the Gospel among people who do not know Christ, and where Christ is not sufficiently known, and where the Church is in need.
 Respect and affirm the plurality and diversity in our international congregation.
---