Early History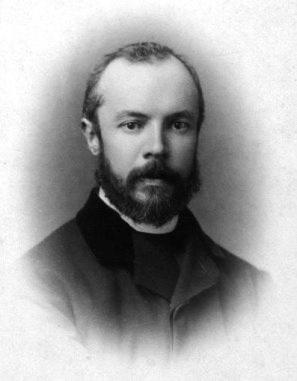 The Founder and the Beginnings
Joseph Georg Amrhein was born on February 4, 1844, in Beromünster, Canton Luzern, Switzerland. He entered the Beuron Abbey in 1870 and received the religious name, Fr. Andreas. Fr. Amrhein dreamed of founding a community that would live according to the Rule of St. Benedict and establish monasteries in the "foreign mission" to do apostolic work. His exemplars were the Anglo-Saxon Benedictine missionary Boniface and his companions who, with the support of Sts. Lioba, Thecla and Walburga, evangelized German-speaking northern Europe in the 8-10th centuries.
In 1884 he founded a mission house in Reichenbach, Oberfalz, Diocese of Regensburg, and received the first brother candidates. From this beginning developed the Congregation of the Missionary Benedictines of St. Ottilien. On September 24, 1885, the first four women candidates, who came from Westphalia, entered in Reichenbach. This is the Foundation Day of the present Missionary Benedictine Sisters.
In 1887 the entire community moved from Reichenbach to Emming in Upper Bavaria, Diocese of Augsburg, later called "St. Ottilien". In 1904 the new motherhouse of the Sisters was finished in Tutzing. On July 29 the community of Missionary Benedictine Sisters, under the leadership of the first prioress general, M. Birgitta Korff, moved from St. Ottilien to Tutzing.