News
Three Month Renewal Program for Religious by Sister Lumen Odom
Posted on 02/11/2014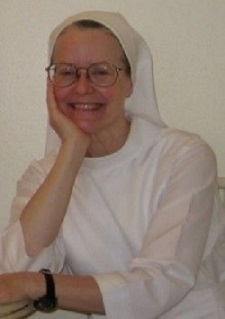 I participated in a renewal program for religious women and men which was held in Colorado Springs, Colorado from September 15th to December 13th 2013. The participants 11 sisters and one brother, all came from different congregations. As a Missionary Benedictine I felt right at home with people from Tanzania, Kenya, Vietnam, Philippines, New Zealand, and the USA.
This program is designed to help religious men and women take a brief break from their usual hectic ministry for relaxation and for personal growth in the spiritual, physical, emotional and creative areas of a well-balanced life. For many participants, it is a time of mid-life or ministry transition where aspects of their life history needs acknowledgement and healing in order to move forward in a more healthy way.
It is a time to transition from identifying oneself only by the work you have done (e.g. I am a teacher/nurse/administrator) to a fuller acknowledgement of self-worth, of "who I am now, regardless of my work." It is a time to think deeply about the remaining time of my life and how I will live out my goals and values. To conclude our classes and activities each of us developed our own 'health plan' to help guide ourselves to implement what we've learned in these 4 aspects of a balanced life: healthy work, community and family interactions, play, and self-care. I am very grateful for this renewal experience and plan to share of the wisdom I received.
Have a problem or question? How can we help or pray for you? Our Sisters are waiting to talk or hear from you! Please call (402)371-3438, email khermsen@norfolk-osb.org or use the chat button on our website.