News
Thanksgiving Celebrations
Posted on 03/17/2014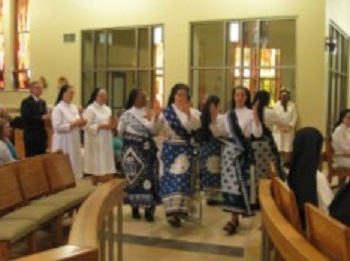 In August and September, we celebrated in thanksgiving two very special events that brought home bountiful moments for two sisters. On August 4th our Sr. Elizabeth Uhing and Sr. Pia Rottinghaus celebrated their Golden Jubilee of monastic profession. In the afternoon, we dedicated our outdoor "Stations of the Light." A project that had been in the planning for several years, what a pleasure to see it come to fruition. Following the 14 stations from Resurrection to Pentecost, we meditated and walked the most joyful time in the Christian Calendar- the fifty days of the paschal season.
On Sunday,September 22, 2013, the date nearest to our Foundation Day, we celebrated with the community the 90 years of presence of the Missionary Benedictine Sisters in the USA. It was a festive Eucharist with Fr. Mauritius Wilde, OSB, Prior of Christ the King Priory in Schuyler, NE presiding. As in all priories the four pioneers started here to plant the seeds that brought abundant fruits in 90 years of "ora et labora" (pray and work). One of our strengths is our internationality and we are striving to keep it going despite smaller numbers over the last few years. In our community we have sisters from nine different nationalities and cultures and what a joy it is to have such a dynamic group.
We expressed our unity in diversity in Eucharist with an international flavor. During the luncheon with food from Korea, Philippines, East Africa and USA. We also demonstrated in a skit the beginnings of our pioneers.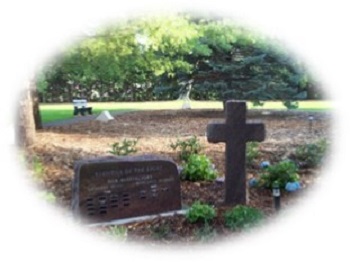 Have a problem or question? How can we help or pray for you? Our Sisters are waiting to talk or hear from you! Please call (402)371-3438, email khermsen@norfolk-osb.org or use the chat button on our website.