News
American Benedictine Retreat Centers Conference 2013
Posted on 03/24/2014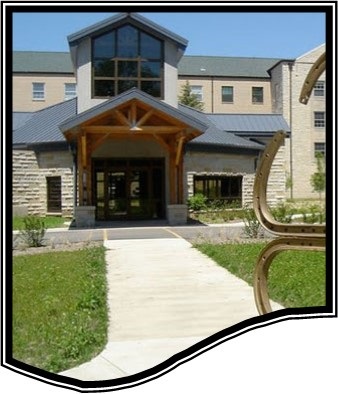 The biennial American Benedictine Retreat Centers Conference was held at St. Benedict Retreat Center, Benet Lake, Wisconsin from August 22-25, 2013. Approximately 25 directors and staff from the Benedictine Retreat Centers from across the country attended with our Sr. Gabrielle Marie Oestreich representing our Spirituality Center.
The conference theme: "All Are Welcome: Extending Hospitality to Those on the Margins" provided the attendees with new insights and new challenges. Fr. Bob Pierson, OSB spoke on the topic: "Lesbian and Gay Catholics: What Does the Church Say about Them?"
The topic provided an offering clarification for our position of respect, friendship, and justice towards all on the margins and the need for church leaders to: condemn violence,malice in speech, action whenever it occurs.
Another key presentation "Retreat Centers as Wildlife Sanctuaries: Safe Shelter for Endangered Spirits" by Professor Shelia Nelson offered a wonderful metaphor for our desire to offer hospitality to all who come. Our centers needs to be a place of refuge for those "endangered" by the circumstance of their lives. Many live in toxic environments, are injured, and need a place of safety and healing.
Fr. Charles Schramm, from the Dioceses of Milwaukee, gave an insightful discussion about "Marriage and remarriage: A Pastoral Response." He pointed out that we have so many Catholics who are in this position suffering greatly, feeling they can't fully participate in the Church or are unsure of annulment processes. Again, are we a refuge for the divorced Catholic? A few small workshops were offered and we took advantage of attending "Ministry to Non-present Young Adults: Exploring Lessons from Taize."
The final round-table discussion among participants was a fruitful exchange of ideas and shared challenges. The conference concluded with a business meeting where bi-laws were updated and new team members elected. The next ABRC Biennial Conference will be held at the Benedictine Retreat Center, Cullman, Alabama in 2015.
Have a problem or question? How can we help or pray for you? Our Sisters are waiting to talk or hear from you! Please call (402)371-3438, email khermsen@norfolk-osb.org or use the chat button on our website.