News
Teen Ministry
Sister Fidelis Marie Lanowich, OSB on 01/11/2017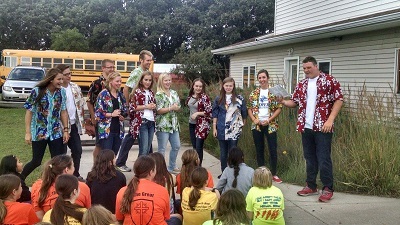 This past year I have been working as the Teen Minister for Sacred Heart Parish. Currently, I oversee campus ministry at the high school, 7-8th grade religious formation, 10-12th grade Godparent groups, SPARK youth group & council, 9th grade Confirmation program, and the youth camps and trips. It has been quite an adjustment this year learning all the different responsibilities, but it has been very fruitful.
I feel that I am now adjusted and am building good relationships with the staff and volunteers. They have been wonderful in helping me in the different programs and are passionate about the ministries they are involved in. I could write a ton about all of the joys and struggles this year so far. However, I will just highlight a few programs that are my favorite.
Campus Ministry/ Missionary Disciples:
Here at the high school I have my office, which we renovated to a youth room over the summer. It turned out great and now youth are constantly coming in during their free times in school. I love being able to interact with the youth building relationships with them and helping them grow in their faith.
Everyday myself or Fr. Matt have lunch groups for the students. There we can talk and help them journey in their faith. I also run a program called Missionary Disciples, a small group of juniors and seniors who have applied the previous year. They help assist with all the grade school retreats, give talks, lead activities, etc. They are challenged to grow as leaders in the school and deepen their faith lives.
SPARK:
SPARK is a student led youth group that helps unify public, catholic and home-schooled students. It ranges from 7-12th grade and it hopes to get involved in parish activities while also having their own events. This program has been wonderful to be involved with, the students are incredible leaders who always have good ideas and work hard at accomplishing their goals. So far we have monthly events and have had around 45 students each time.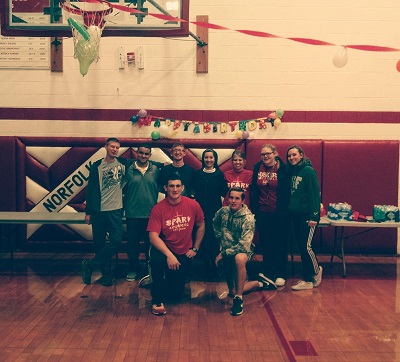 I am grateful to Norfolk priory for this assignment and I ask for continued prayers as I journey with these youth in their faith.