Africa
Christmas in Namibia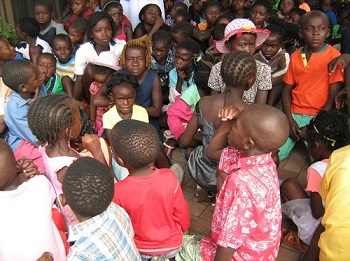 When children see many dolls and many gifts bought, then Christmas is near. When they see shopping-bags carried in the house, then Christmas is around the corner. And surely when they see new clothes for a vigil mass, then Christmas smells good. But, what about our children from the different locations of our neighborhood? They have none of these.
After the Christmas Morning Mass, our Mother Maria Ignatius, Sr. Marie Johann, Sr. Bernhardine, Sr. Dagmar, who organized the children, Sr. Margarida and Sr. Monica distributed packed goodies, biscuits and sweets to the elders and children of our neighborhood. They walked home smiling and the children jumping with joy carrying their Christmas gifts. This sharing of gifts with our poor neighbors will become rich memories of love and thoughtfulness at Christmas in their and our lives. We, too, are blessed with gratitude in our heart being the Christ Child's instruments of sharing His love. Touched by the deep meaning of Christmas, Postulant Reginalda Kamari wrote this poem entitled:
"Christmas Before and Christmas Now"
The time has come to look for a gift for a loved one.
It is the time to clean up the house and polish it.
Now it is high time to decorate the Christmas tree and put on some flowers from the entrance to the inside doors.
Put on new attire and off we go for Mass.
Awake from sleep, St. John the Baptist cried out, "Prepare a way for the Lord."
Spirit in me, why prepare for something unessential rather to prepare for the coming of Christ?
What is in my shopping bags for my soul? What kind of suit is on top of my soul?
Am I a new person ready to meet the new person who is Jesus, my Lord?
This is a season to make myself a gift for Immanuel "God with us."
It is the season to make myself clean inside and get myself polished by the peace of Christ.
Come on, Christians, let us change and put on the armour of Light and off we go to meet Christ.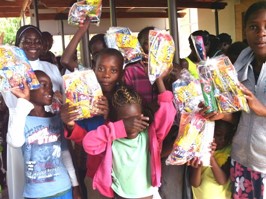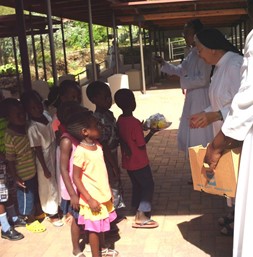 Have a problem or question? How can we help or pray for you? Our Sisters are waiting to talk or hear from you! Please call (402)371-3438, email khermsen@norfolk-osb.org or use the chat button on our website.