Africa
Caring for God's Creation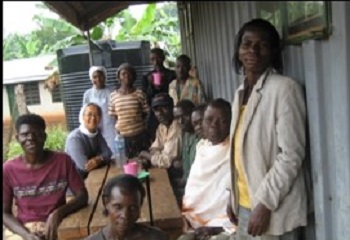 One of the priceless blessings of our Uganda mission is its beautiful location where nature is at its best. First and foremost, it overlooks Lake Victoria. The soil is fertile. And a stream runs through the property. Variety of birds and other living creatures abound. The land area caters for grazing a few cows. The neighborhood is sparse; no one can complain about the pigs' squealing and their smell. There is lots of space for sugarcane, corn and rice.
Because of these blessings, the Sisters are able to grow fruit-bearing trees and vegetables that supply their table every day. Fresh milk is available too, sharing the rest with the young calf. Meat is supplied by the farm's herd of goats, sheep, cows and pigs. Harvest of rice and corn supply the needs of the community and the food for the farm workers, while the sugarcane earns money for the community's other needs.
But not everything is well in paradise, as we all know. Challenges also abound such as the attacks of monkeys on the crops and the constant sight of snakes that cause adrenalin rush on the sisters. The lack of needed rain for sowing and for the growing plants, carrying on the methods and processes of sustainable and organic farming and marketing of products demanding strategic planning and management are the other big challenges that make our Uganda's mission of care for the earth very challenging.
Sr. John Paul Marunga, who was in charge of the farm for one year adds, "We plant cereal crops like corn and beans twice a year and the harvest is good. Vegetables grown are tomatoes, onions, cabbages, cucumbers and spinach. We also plant sugarcane on a large scale of 15 acres which we sell to the Kakira Sugar Factory. This is the main source of income for our community and at one time we won the best out grower's price. The pigs can go up to 50 when the sows have littered at the same time. All animal by-products are used for crop production and generation of biogas."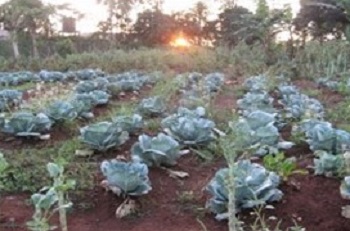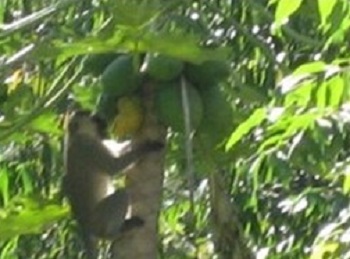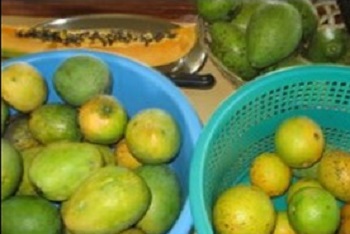 Have a problem or question? How can we help or pray for you? Our Sisters are waiting to talk or hear from you! Please call (402)371-3438, email khermsen@norfolk-osb.org or use the chat button on our website.