Asia
Haeseong Kindergarten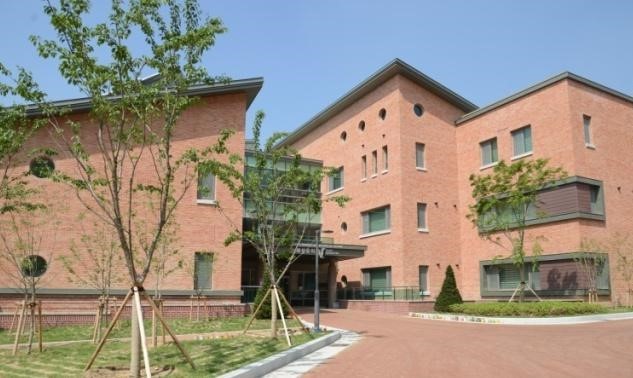 The stem of today's Haeseong Kindergarten is from the Haeseong Kindergarten in North Korea. After the Korean War in June 25, 1950, our sisters restarted the community in Daegu, South Korea. In 1991 sisters opened the Benedict Play Room for the children in the near the Priory House; and the next year the Haeseong Kindergarten was opened.
However, the Kindergarten was moved to the office of driver within the boundary of the Priory House due to the Government Land and Housing Planning to construct new town in Sasudong area.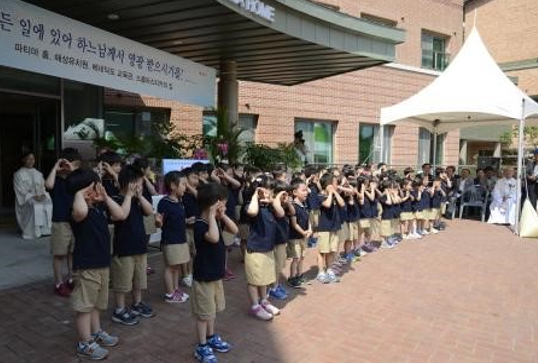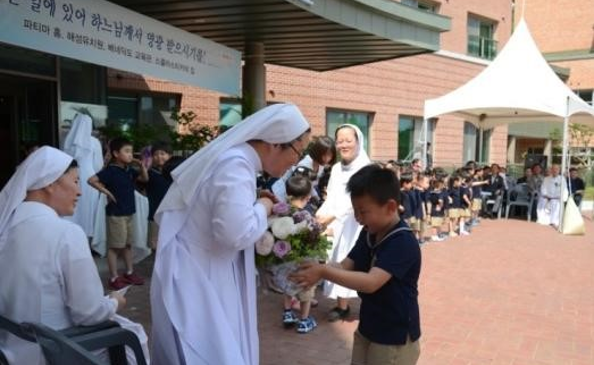 Newly constructed Kindergarten is very beautiful, modern and convenient and it has 10 classes. The parents of the Kindergarten students are greatly satisfied with the building, accommodations, and the programs. We try to fulfill what Jesus said, "Whoever welcomes one such child in my name welcomes me." (Matt. 18:5) and "Let the little children come to me, and do not hinder them, for the kingdom of heaven belongs to such as these." (Matt. 19:14)
Have a problem or question? How can we help or pray for you? Our Sisters are waiting to talk or hear from you! Please call (402)371-3438, email khermsen@norfolk-osb.org or use the chat button on our website.