Asia
School Theme Orientation: Greening of Mother Earth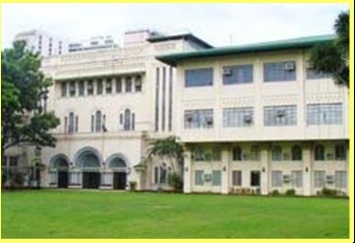 After school opened on June 10, Sr. Mary Thomas Prado, President of St. Scholastica's College conducted a series of orientation sessions to the different sectors of the school community and explained in depth the school theme for the 2013-2014 school year: "Christ-Centered Leaders: Restoring the Integrity of Mother Earth with Joy and Hope. "
The video clips she shared narrated the story of the emergence and the unfolding of the Universe for billions of years and the promise of gifts from God's goodness. We became aware again that from its beginning the Universe has been filled with the Divine creative energy that offers us the beauty of the galaxies, stars, oceans, rivers, lakes, mountains, rainforests, plants, animals and all life forms that serve as our home to live out our life adventures.
Yet the recent scenarios of World-wide rampaging floods, landslides, hurricanes, earthquakes, toxic smog, melting of glaciers in the Alps, etc. give us distress signals that global warming has reached the dangerous and devastating effects on humanity.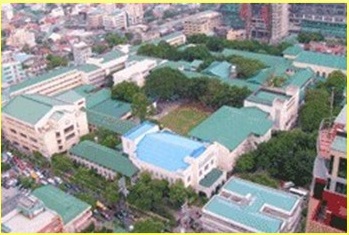 Sr. Tammy stressed that our daunting and very urgent task is to realize that the planet Earth is not primarily a property to be possessed, but a gift to be received with admiration and gratitude. She urged us to rediscover ourselves as integral members of the Earth's web of life and embrace the reality of our cosmic interconnectedness forming one Earth-human community through the Benedictine values of stewardship and discipline with a lifestyle based on simplicity and essential needs.
In view of this, she encouraged each one to nurture an intensified sense of responsibility for Mother Earth and move into concrete action now to restore its integrity that would benefit the present and the generation to come. In response to the mandate of the 20th Manila Priory Chapter to care for the environment, Sr. Tammy announced that SSC, is developing two farmlands in Arayat, Pampanga and Tanauan, Batangas into mini-forest.
In that spirit of joy and hope in this year of Faith, Sr. Tammy concluded her talk with an appeal that as responsible stewards of God's creation we must work together as a community of Jesus' disciples toward the realization of our dream that parched grounds will shout in joy as their fertility has recovered; depleted soils will bring forth abundant harvests; rainforest be restored and an Alleluia is heard in all corners of the whole universe heralding the reign of God's kingdom of peace and justice.
Have a problem or question? How can we help or pray for you? Our Sisters are waiting to talk or hear from you! Please call (402)371-3438, email khermsen@norfolk-osb.org or use the chat button on our website.