Europe
IWE at a Glance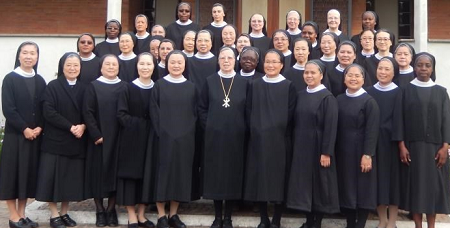 Twenty-nine sisters participated in the International Weeks of Encounter (IWE) held at the Casa Generalizia in Rome from May 1-June 2 and in Tutzing from June 3-9.
We, the encounterees, are indeed happy for the support of the Generalate the casa community as well as the priories where we belong for the opportunity to experience this memorable renewal.
Through all these 40 days of journey I cannot help but confess that it was a graceful moment. It made us realize the beauty of our vocation which at the same time calls for humble service. We were really Blessed! - Sr. Verona Cha, OSB
Have a problem or question? How can we help or pray for you? Our Sisters are waiting to talk or hear from you! Please call (402)371-3438, email khermsen@norfolk-osb.org or use the chat button on our website.