Immaculata Monastery Pastoral Ministry
Our Sisters are involved in various Pastoral Ministries. Highlighted below are some of the activities: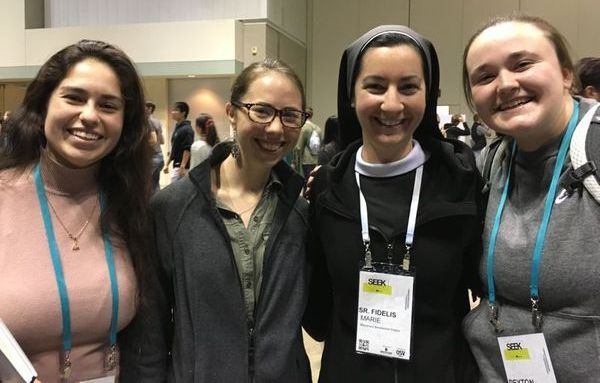 Youth Ministry
       ~Assist with youth camps/retreats e.g. JC Camps, Life Teen Summer Camps, TEC
        ~Social events hosted at the monastery for local youth e.g game nights, and movie nights
       ~Attend Rallies and Conferences e.g March for Life, NCYC, Steubenville Youth Conference, Benedictine College Youth Conference
        ~Religious Education: providing leadership training, assisting with the weekly catechesis program
        ~Lectio Divina with high school students 
Young Adult Ministry
        ~Providing and facilitating day and/or overnight retreats
        ~Hosting Social Events: barbecues and Holy Happy Hour
        ~Attending FOCUS Conferences with College students
        ~Hosting and facilitating events at college campuses across the midwest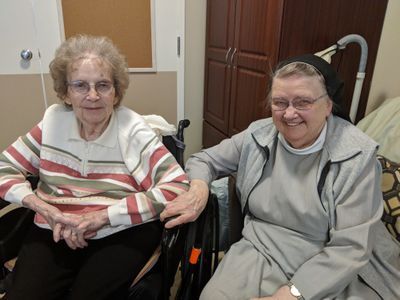 Elder Visits
Three Sisters are regular visitors to several nursing homes and assisted living facilities in Norfolk.  The people in these places look forward to their visits where, in addition to easing their loneliness, they receive spiritual help and guidance. The Sisters love being part of this ministry because they can be with the elderly people and visit with them. For the most part, the elderly people have no one to visit with them, especially on public holidays.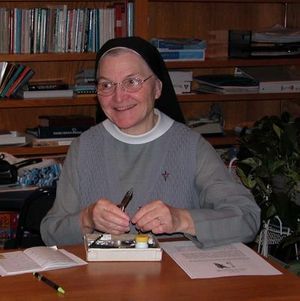 Rosary Making 
Sr. Cecilia has been making rose petal rosaries for the last 17 years. She does this ministry for families who have lost a loved one. The families provide the rose petals from the funeral and Sister makes the rosaries for them. The proceeds from these rosaries go towards the missionary work our Sisters in Tanzania, Ndanda Priory. Sr. Andrea Polt, sister to Sr. Cecilia was a missionary to Tanzania for over 50 years. 
Ministry to the Latinos
There has been a sharp demographic shift in population in Northeast Nebraska. Corporations have hired large numbers of Hispanic men and women to do labor-intensive work. These Hispanic immigrants need spiritual and financial support, education, understanding, and compassion. It is through the love of Christ that we are called to solidarity with the poor and that we have an open heart for their needs including: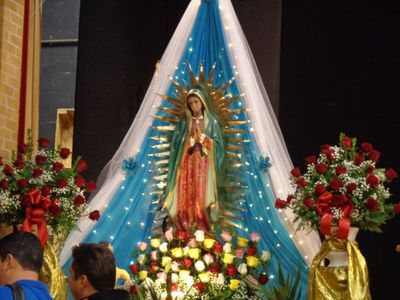 ~Religious formation of children and adults
         ~Personal affirmation, assertiveness training, and counseling to Hispanic women
         ~Assistance in finding affordable housing and social service programs to meet their needs
         ~Immigration counseling and advocacy
         ~Basic education and GED classes in Spanish, tutoring for children
         ~Clothing, food, and bedding