Winnebago - St. Augustine Indian Mission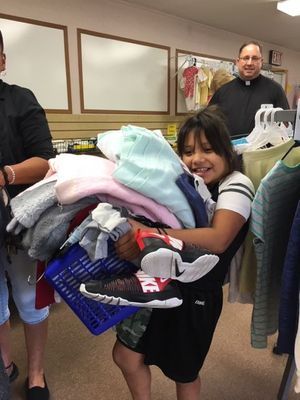 St. Augustine Indian Mission was founded in 1909 by St. Katharine Drexel and is the only Catholic institution in the state of Nebraska directly founded by a canonized saint. This Mission serves 105 students, kindergarten through eighth grade, from both the Omaha and Winnebago tribes.
Our sisters in Winnebago, Nebraska, serve the Native American communities through:
·         Education
·         Parish ministry in Winnebago, Homer, Wathill, and Macy, NE
·         Pastoral care
·         Thrift Store in Macy, NE
·         Food Pantry in Walthill, NE
For more information on the St. Augustine Mission click here http://staugustinemission.org/
For more information about our sisters in Winnebago, contact the Missionary Benedictine Sisters at 1-402-878-2571.
Photo Gallery
< Bookstore and Gift Shop                                                               Holy Cross Convent-Sioux City, IA >