Missionary Benedictine Sisters: Higher Education Scholarships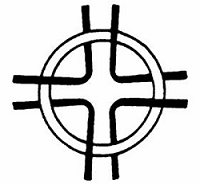 In the spirit of Christ's love of the poor, the Missionary Benedictine Sisters wish to continue their nearly 100 years of commitment in the areas of health care and education by offering scholarships for students in financial need studying in the fields of healthcare and education in Nebraska and boardering states.
In harmony with the vision and goals of the Missionary Benedictine Sisters of the Norfolk Priory, the Selection Committee will include in their evaluation how the student exemplifies leadership, motivation, community service, compassion, and concern for others. The Missionary Benedictine Sisters' scholarship is unique in that grade point average, while certainly among the things evaluated, is not the single-most important factor considered when selecting the recipient. 
To apply for the 2021 Missionary Benedictine Sisters Foundation Scholarship, students will need to submit an application to include the following:
1.)    A cover letter addressed to the Missionary Benedictine Sisters Scholarship Selection Committee, introducing yourself and providing a statement of your educational goals.
2.)    Completion of the application form, obtainable through the Missionary Benedictine Sisters, Norfolk, website: www.mbsmissionaries.org  
3.)    A resume - to include your academic accomplishments and most recent transcript of records, your leadership, citizenship and service to your school and your community.
4.)    Two or three letters of recommendation with one written by a faculty member.  Should you know someone who can share ways in which you have reached out to serve your community, we recommend a letter from that individual as well.
5.)    A student with a GPA of 2.5 or higher and shows the need for financial aid in order to pursue his/her educational goals in the health care or educational fields will be given strong consideration.
Applications are due by June 30, 2021. 
Mail applications to: Sr. Rosann Ocken, OSB,
Immaculata Monastery, 300 N. 18th Street, Norfolk, NE 68701
The Scholarship Selection Committee reserves the right to call applicants in for a personal interview.