Reaching Out To Serve the Community
The Missionary Benedictine Sisters do a lot work that addresses the needs of the communities around them. While some of these outreach efforts fall under the Sisters' pastoral ministry, other outreach efforts address needs beyond the local community as highlighted below: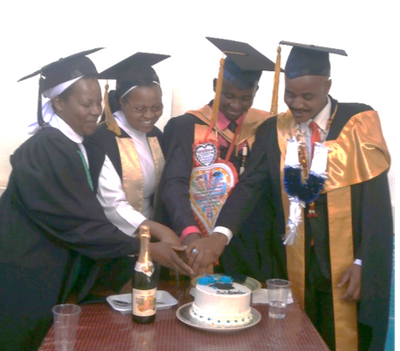 Missionary Benedictine Sisters Foundation
The Missionary Benedictine Sisters in Norfolk have an active scholarship program to help our Sisters in other Priories with education of their young sisters, especially those in poor countries of the world.  There is a great need to educate the young Sisters of our Congregation to become professionals in their own countries so that they may be effective teachers, healers and evangelizers to their people.  Because there are larger numbers of young women entering the Congregation from poor countries and because the Norfolk priory wants to help, a scholarship program for them was initiated by the MBS Foundation.  
In addition, the MBS foundation gives scholarships to single women with children in a radius around Norfolk.   
International Educational Support
The Norfolk Priory is committed to support the education of sisters from developing countries the majority of the sisters are from the Congregation. However, the Sisters have expanded their outreach to the Lovers of the Holy Cross, Vietnamese Congregation.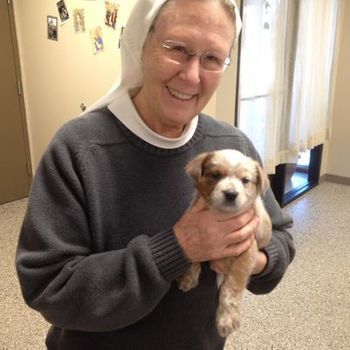 Animal Shelter on Northeast Nebraska
Sister Kevin is currently on the Board of Directors of the Animal Shelter of Northeast Nebraska. She was part of a team that was instrumental in providing an animal shelter in Norfolk which opened in 2016. The goal of the shelter is to help and rehome abandoned, abused and neglected pets and those surrendered by owners who can no longer care for them. In addition, the Shelter is heavily involved in the Norfolk Community through their outreach to developmentally handicapped adults and children They also have a summer reading program in conjunction with the Norfolk Public Library to assist children with reading deficiencies become better readers. Another program is assisting Bright Horizons, a domestic abuse organization, to house pets in times of crisis. 
Orphan Grain Train
Norfolk is very lucky to have a local organization with international connections that help the poor of the world and is ready to help in time of disasters.   The organization, called Orphan Grain Train, was begun by a local businessman and a Lutheran Pastor in Norfolk several years ago.  They ship medical supplies, clothing, hygienic products and many other items on a daily basis and rely on a large network of volunteers to pack the materials.  Our Sisters have been volunteering at Orphan Grain Train for several years.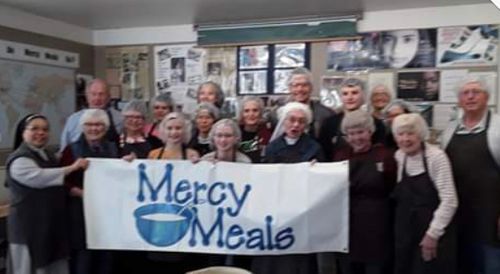 Mercy Meals
Several years ago a dietician who wanted to help feed poor children in the developing world formulated a recipe for a complete meal that could be put into a bag, shipped, and then cooked with water and provide all of the nutrients necessary for one day.  The bag consists of rice, various other grains and a soup base for flavor.  Several volunteer groups go weekly to the "MERCY MEALS" building near Orphan Grain Train to fill the bags, seal them, and pack into boxes for shipment overseas by Orphan Grain Train.  Our Sisters have been regular monthly volunteers for this project.